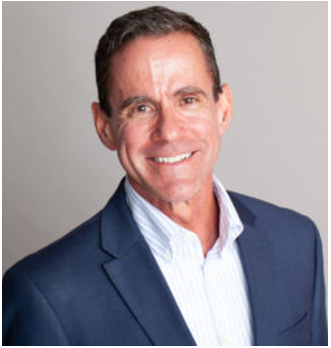 Congratulations on joining our community of innovators, freethinkers, and activists, all determined to make a lasting and positive impact on the world.
Antioch University is a special place with a rich history of social justice, a heritage of socially engaged learning, and a commitment to academic excellence. We educate to advance social justice, the common good, and to improve humanity at home and abroad.
We were founded upon a great historical legacy. Antioch's first president, well-known abolitionist and social reformer Horace Mann, understood that without democracy there can be no social justice, and that without education there can be no viable democracy. A well-educated populace is essential to a strong democracy, which we need today more than ever.
Your time at Antioch will be filled with tremendous opportunities and new challenges. You will study with faculty who are renowned scholars and highly regarded as leaders in their fields. Through our in-person, online, hybrid, and low-residency programs, you will experience academic excellence and student-centered learning within a diverse community.
In this catalog, you will find answers to your questions regarding admissions, curriculum, university policies, and procedures. We offer an inspiring range of academic programs, including certificates, undergraduate, master's, and doctoral degrees. You will find information on degree requirements, courses, and the academic calendar. Included are the resources available to help you flourish, including library services, tutoring assistance, and support services. The catalog is a roadmap for your journey to acquire the skills and knowledge you need to be successful during your time at Antioch University.
We have accomplished so much in our 170 years. Our students, alumni, and faculty are engaged in important and critical efforts in advancing democracy, social justice, and achieving victories for humanity. But there is still more work to be done.
As a university, we have a moral obligation to stand up for our values and to advocate for change. Our work must extend beyond our classrooms and into our communities through engaged scholarship, advocacy, and service. We are working toward becoming a genuinely anti-racist University, both internally and externally. We support peaceful protesters and demonstrators in the Black Lives Matter movement who have raised their collective voices against racial injustice, systemic racism, and white supremacy. We are engaging in honest self-assessment, and are taking corrective action and affirmative steps toward becoming the anti-racist and pro-inclusive institution we all want it to be.
Each of you has a different story regarding what brought you here. It is these individual stories that create our community of motivated doers and creative thinkers who are challenging the status quo and working to advance social, racial, environmental, and economic justice.
The world needs you more than ever.
We are glad you are here.
With all best wishes,
Bill Groves
Chancellor
Antioch University